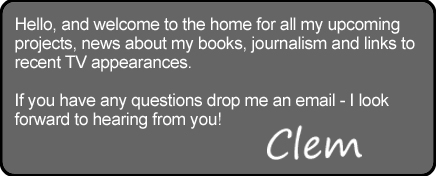 Clem Chambers:
author of financial books and thrillers
As a renowned financial journalist and author of the Jim Evans thrillers, Clem is known to millions. Regularly providing expert business analysis on global TV networks and through his columns with Forbes, Traders, RiskAFRICA and Gulf News Clem has become one of the world's favourite financial gurus.
From being a pioneer of the computer games industry, Clem founded and is CEO of financial markets website ADVFN.com. Growing from strength to strength, ADVFN now has offices in the US, Japan, the Philippines, Mumbai, Brazil and Italy.
His recent financial books include the Amazon bestsellers 101 Ways to Pick Stock Market Winners, A Beginner's Guide to Value Investing, and The Death of Wealth. The long-awaited follow up to Kusanagi, The First Horseman, was published in November 2012.